Metamorphosis of the Self
2017

Metamorphosis of the Self is the reencounter between my roots as a leather bags maker, my previous studies in art and design, my deep interests in materiality and new perspectives around the human morphologies. Metamorphosis of the Self is a collection of six pieces, artefacts or sculptures that show the evolution of the maker during the creation process. The relationship between wood and leather is used as a medium to express aesthetic and conceptual elements such as dynamism, change, movement, biomorphic shapes, organic, deconstruction, and fragmentation; all of these combined form the central concept of metamorphosis. The project intends to answer a self-question of how to create a project that could be able to navigate between different fields andbe part of various scenarios such as art, design, and fashion.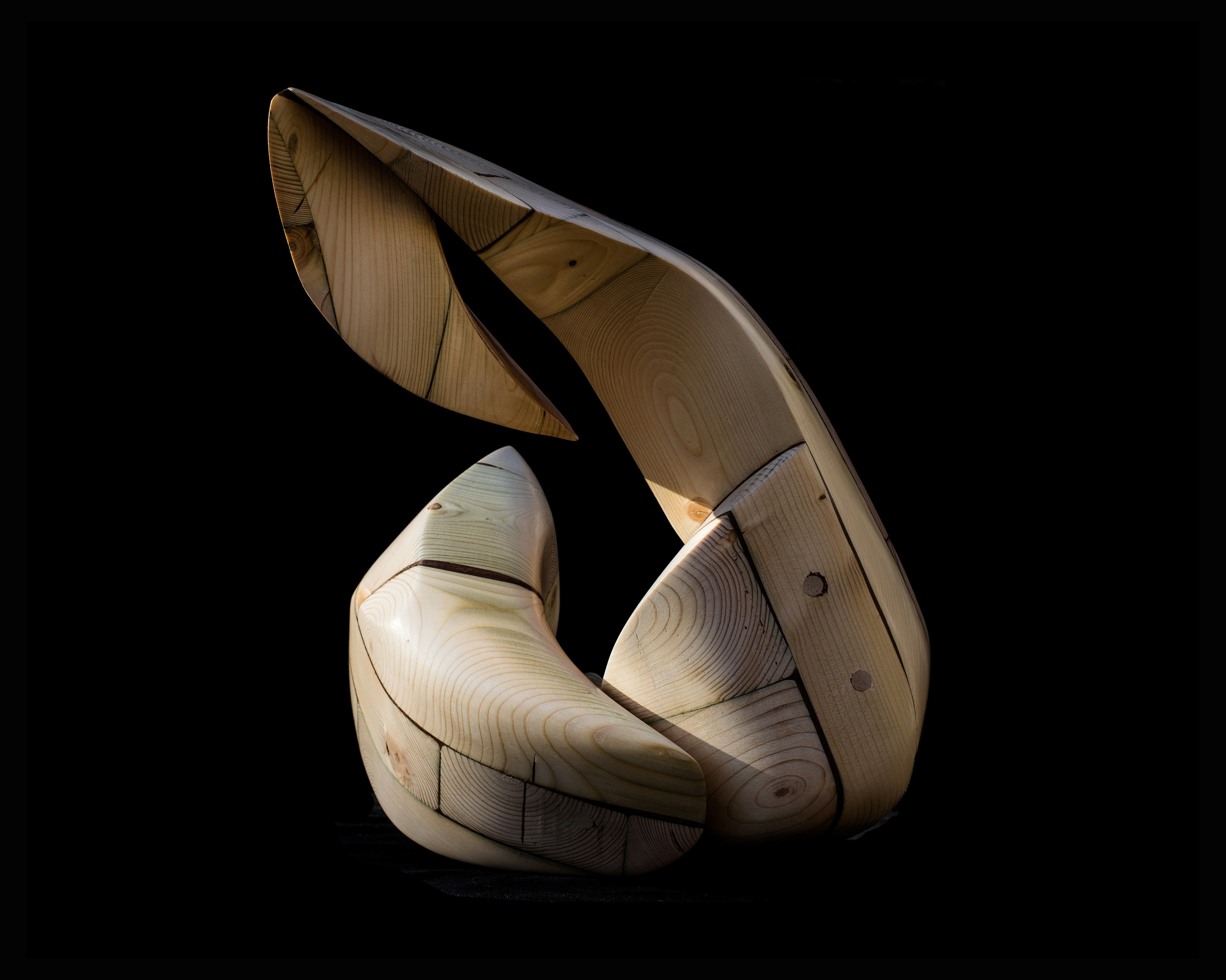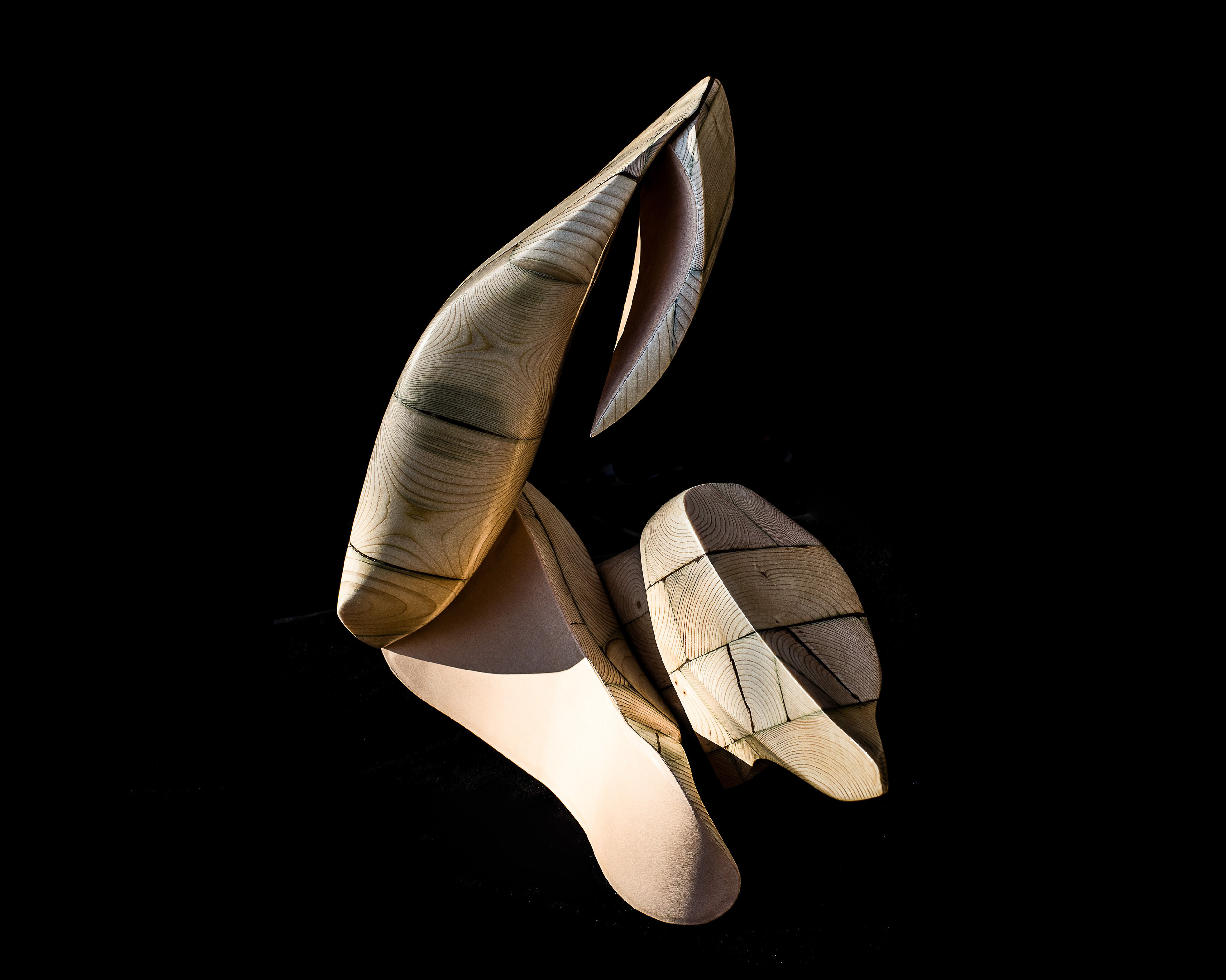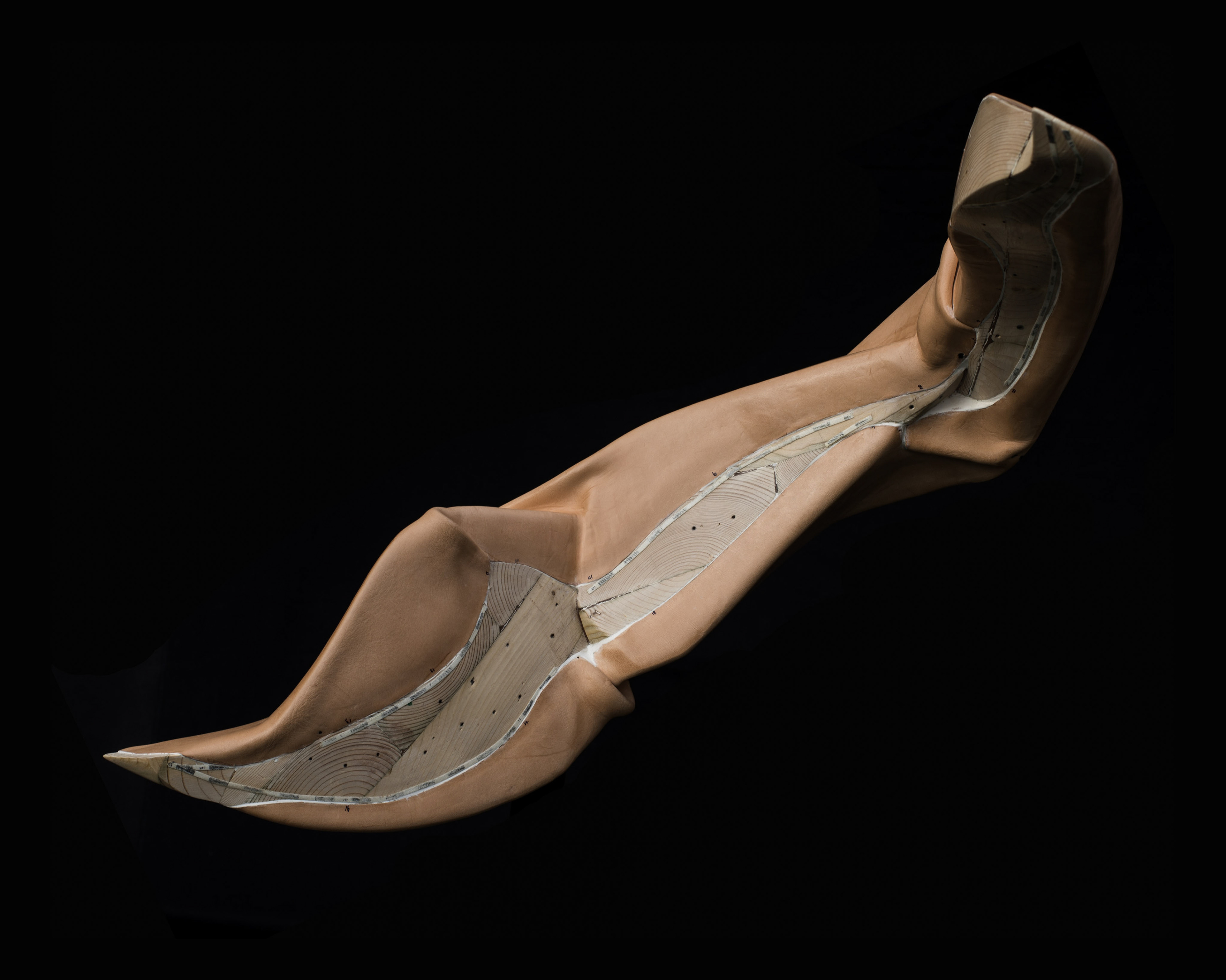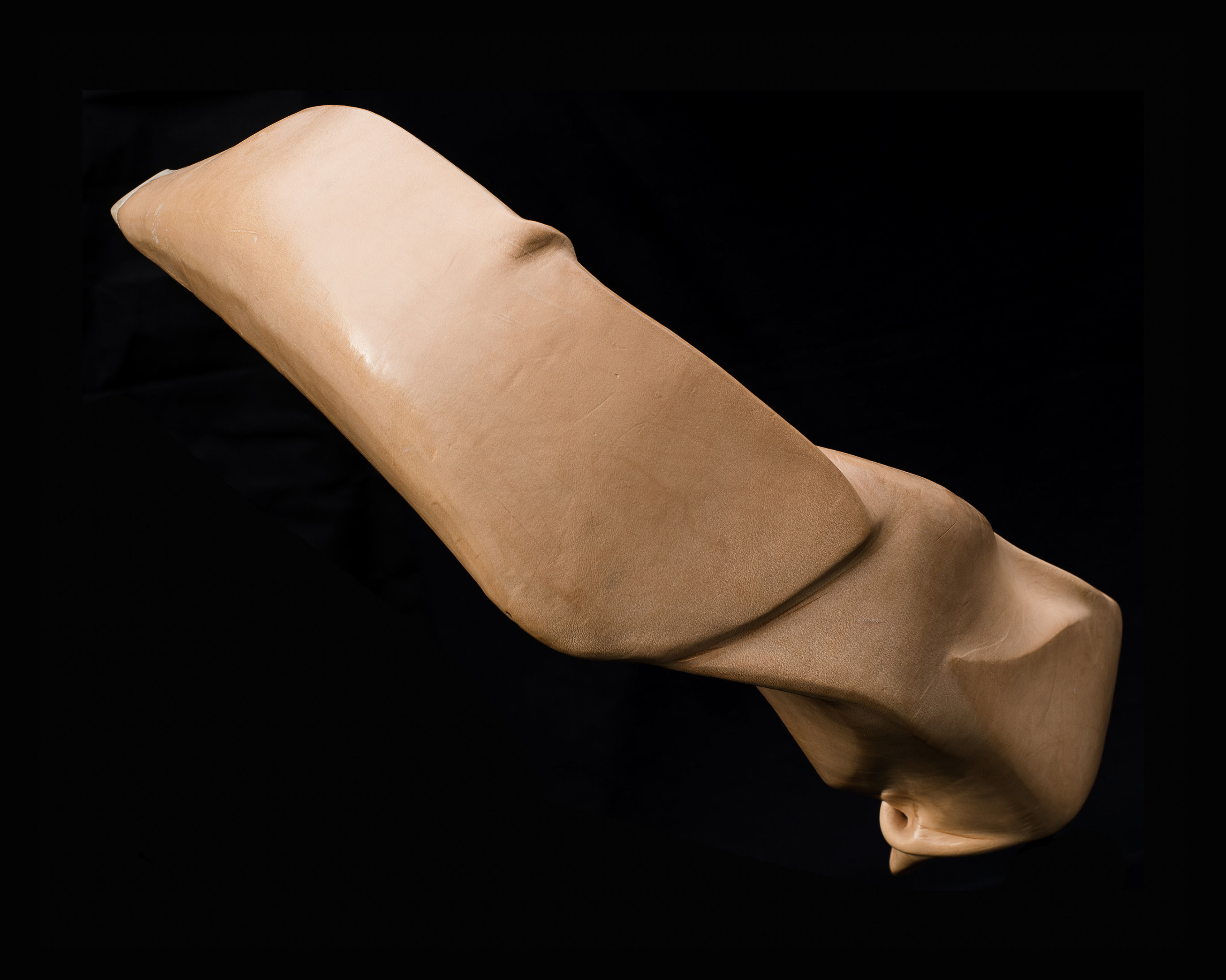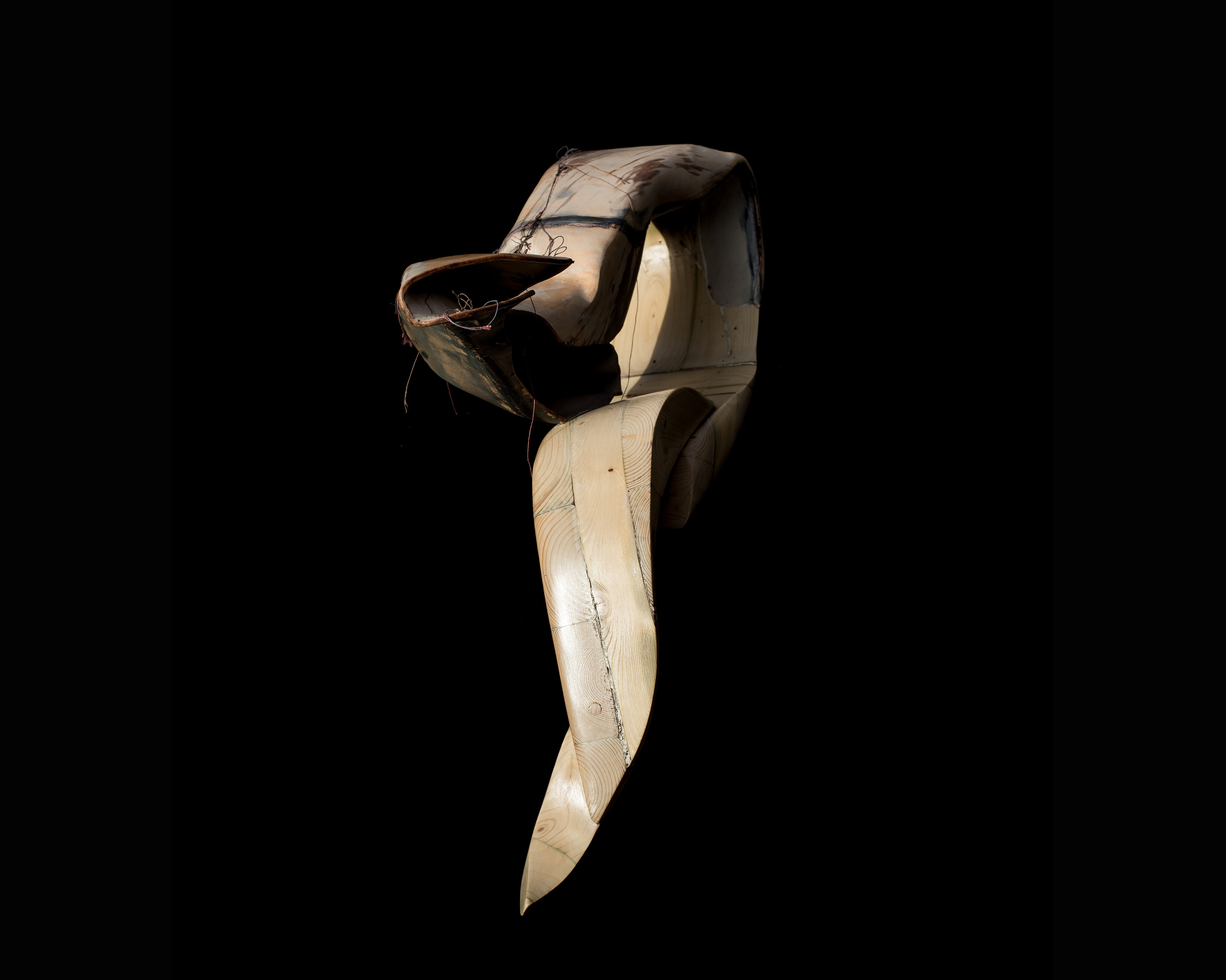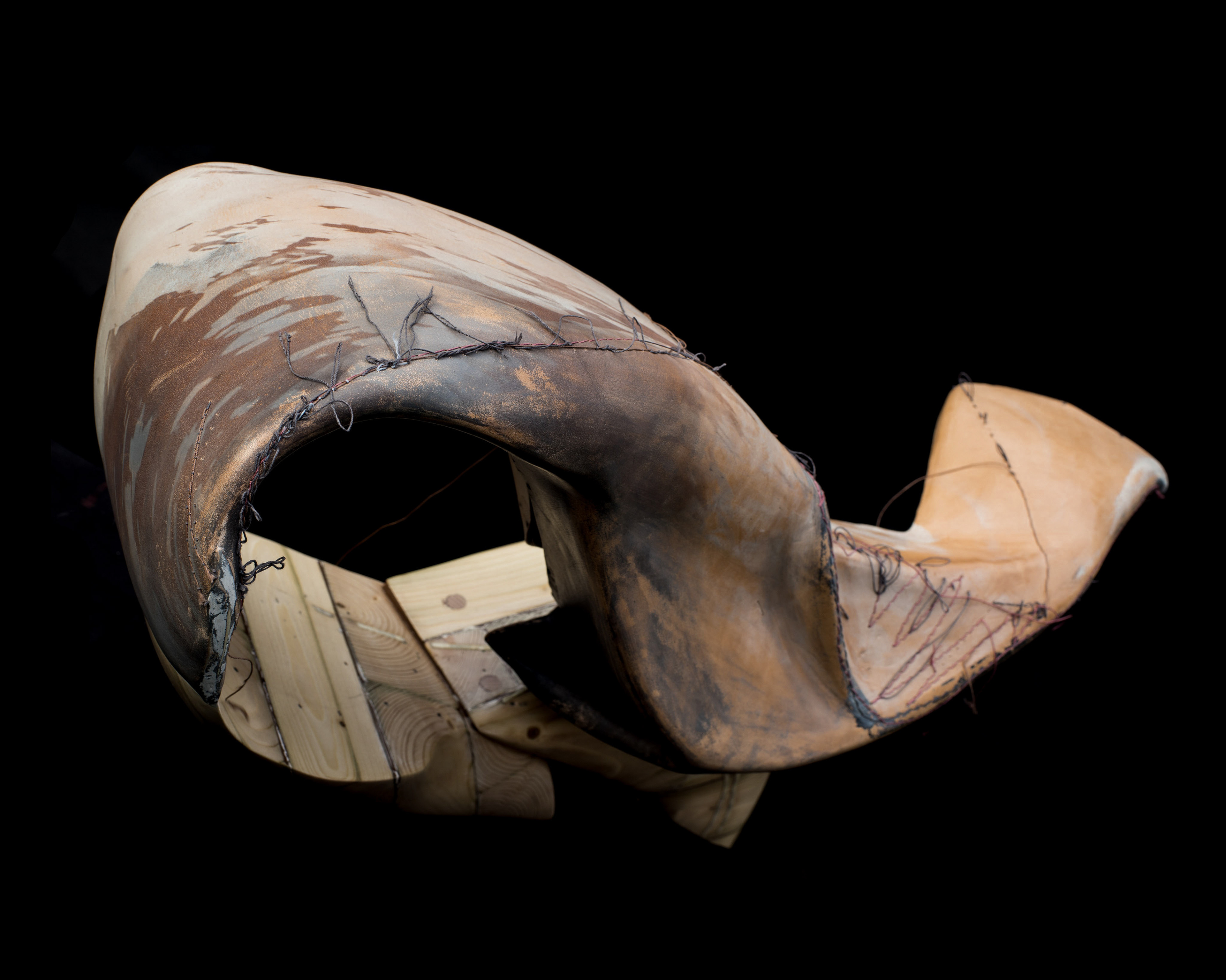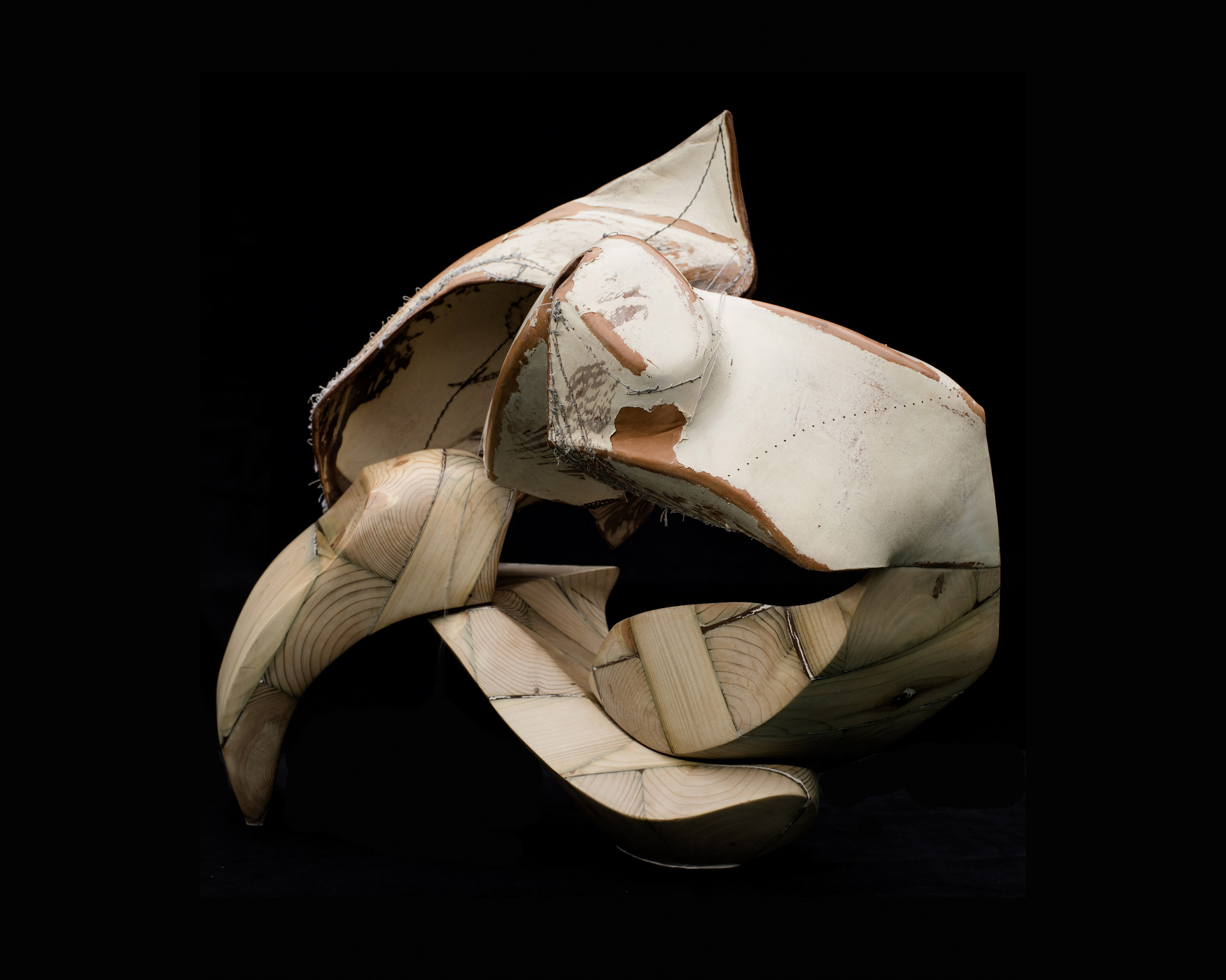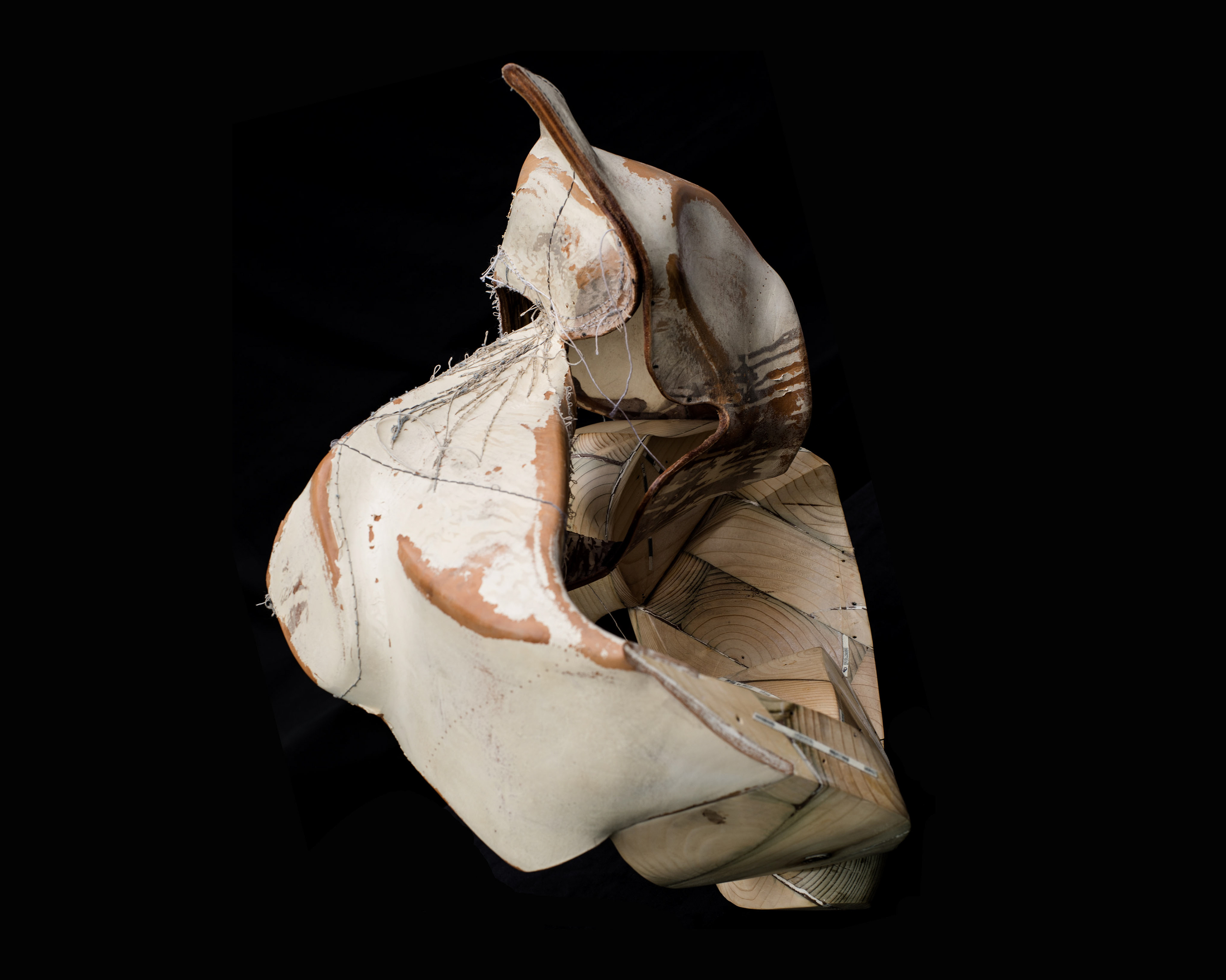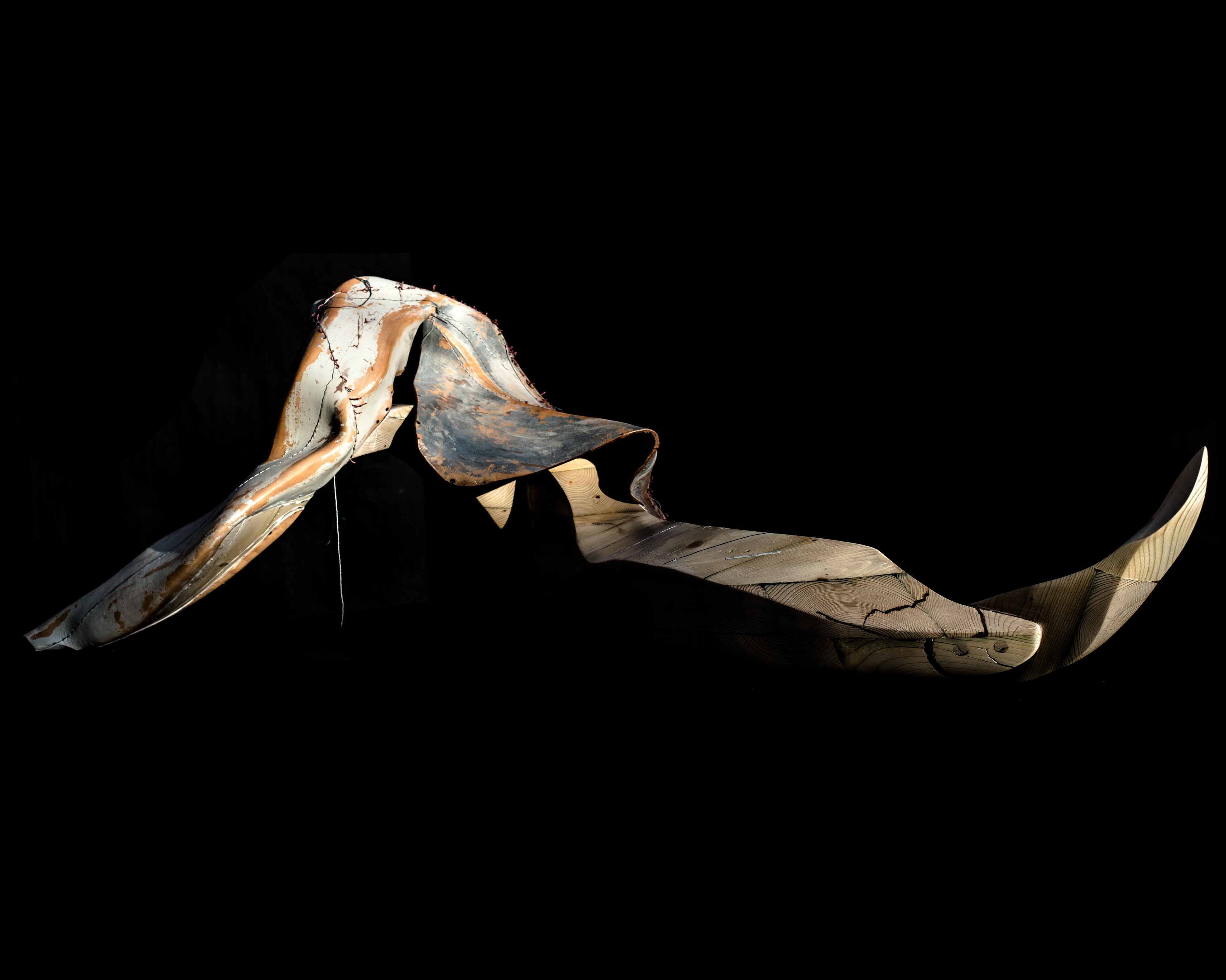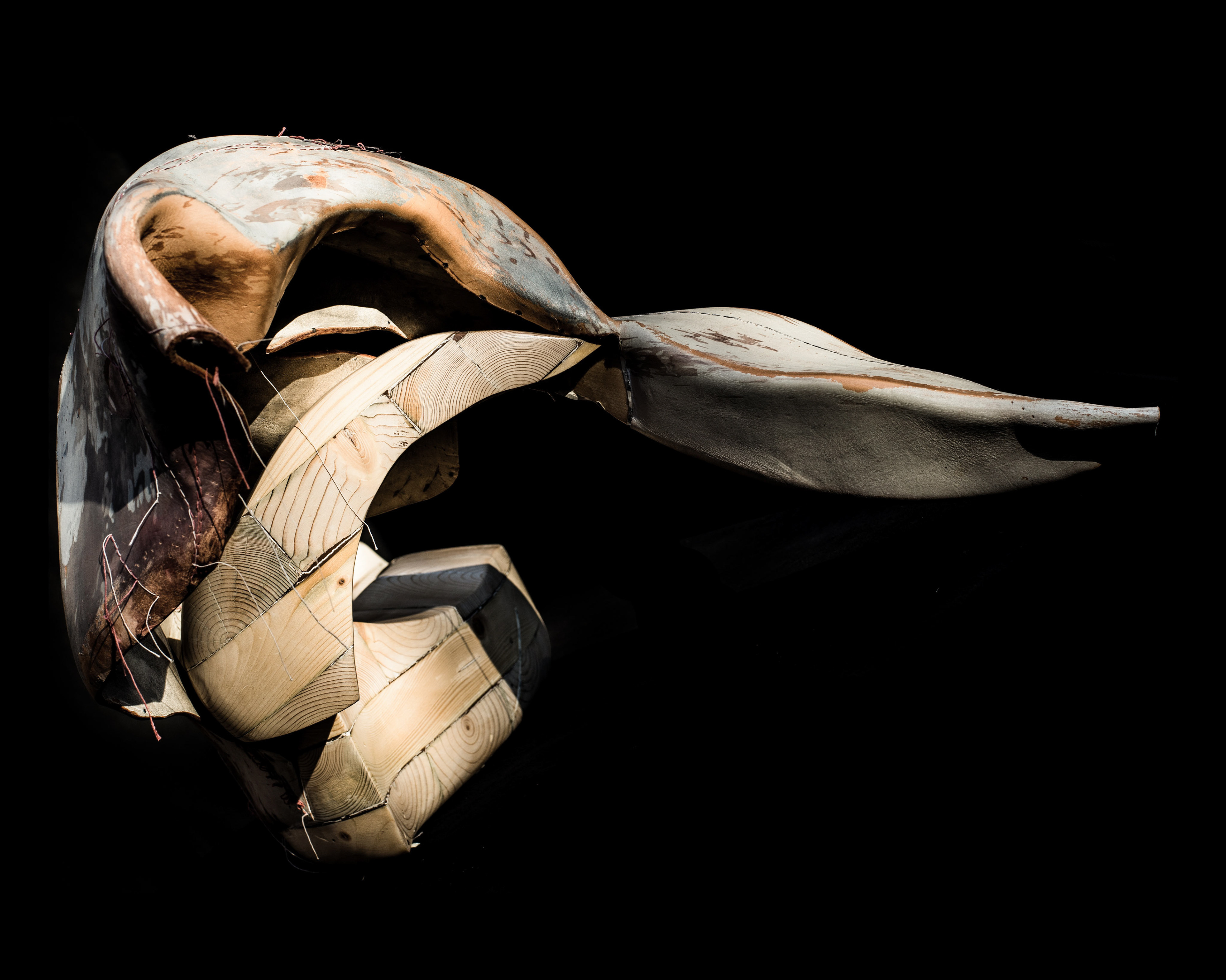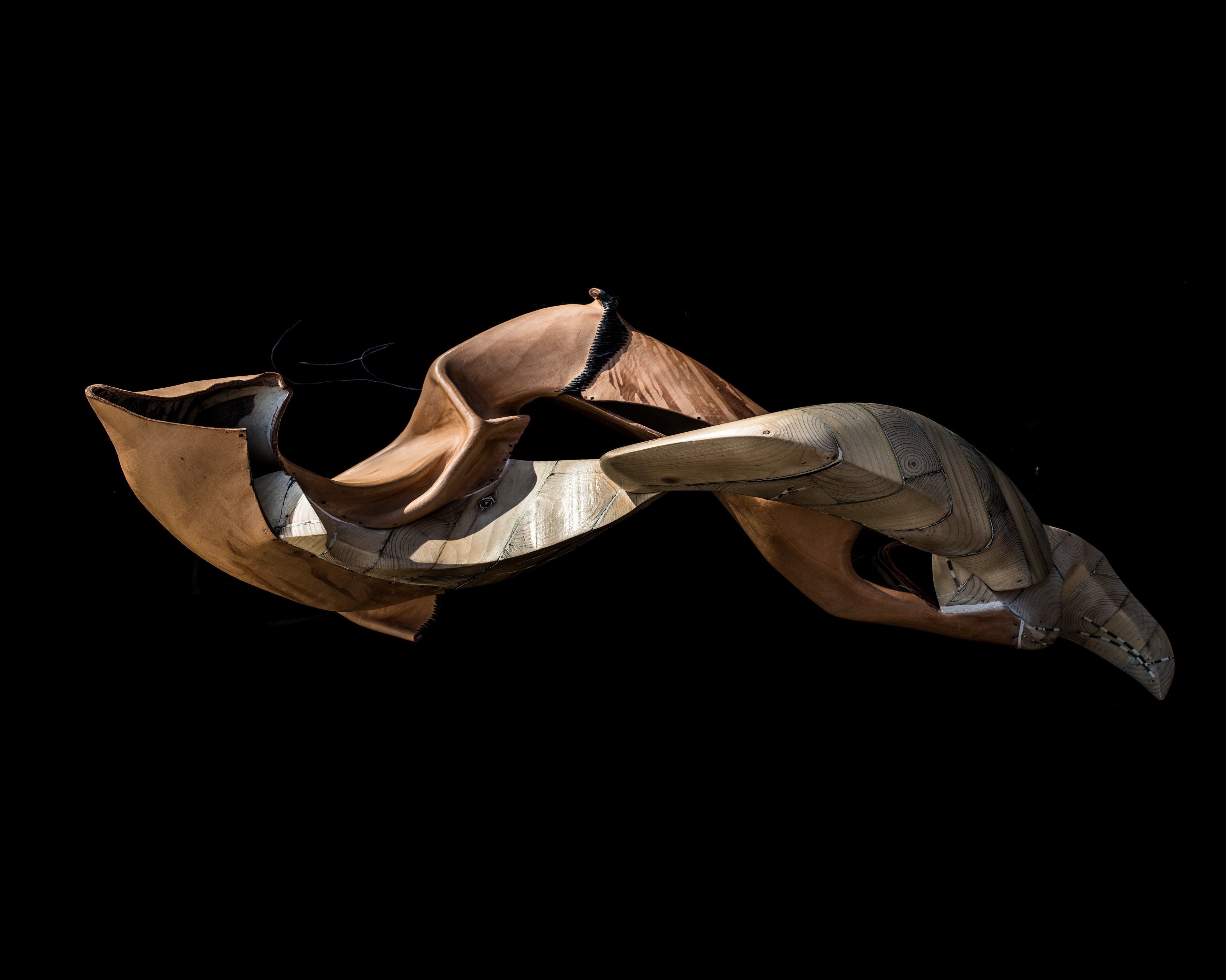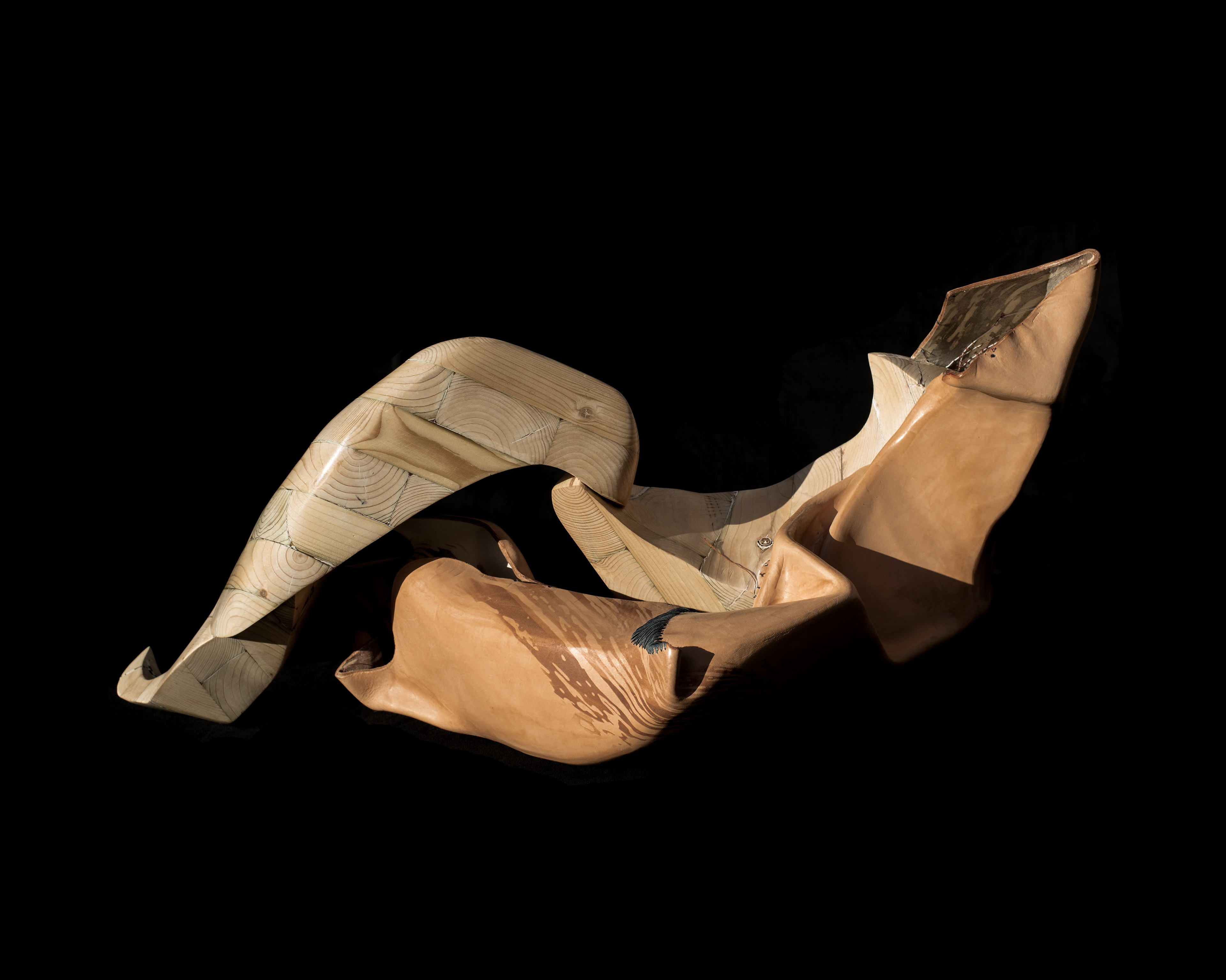 Photography by John Mcgrath
"The poetics of metamorphosis, as an element of inquiry and form of expression, centers in the search for a comprehensive sense in
Metamorphosis as the main concept for my last project Metamorphosis of the Self is conceived as the change of
the state of being and the evolution of the creative during the making process. The starting point is a self-reflection and
the deconstruction of my creative and aesthetic universes to materialise the internal and external corporeal imaginaries. To
begin, the concept of metamorphosis is expressed by the change of perception of the body and the way it is constituted. The
observation of dancers as a vehicle to interiorised movement and to create new anamorphic configurations evokes the idea
of a human being as matter in constant change. Metamorphosis is then exposed through the correlation between the maker,
the material, and their direct connection with the technique and its evolution. Furthermore, the established relationship
between the wooden block and the leather is presented as a metaphor of the internal and external body; moreover, as the
creative material evolution. Consequently, it is during the interaction between these two materials where every step of the
transformation is collected: the marks left by nails when leather is moulded on the last (a wood model shaped on a specific
form used as base to moulding or lasting leather); the draping tape as a repetition code to replicate the organic; the layers of
colour and their cracking effects; the perforations of the needles and the thread traces are witnesses to the change of the state
and evolution during the making act.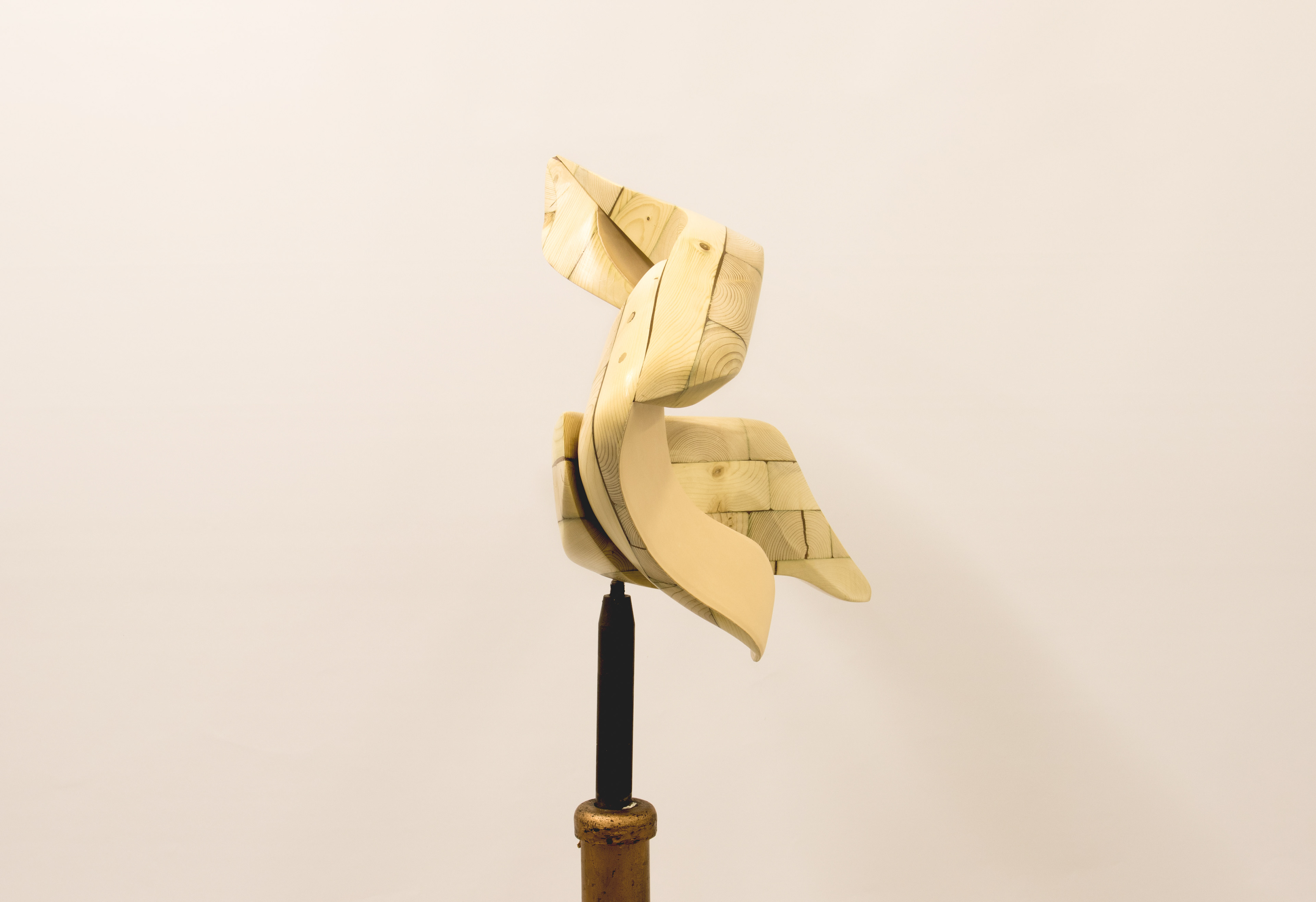 Different views / STAGE No.1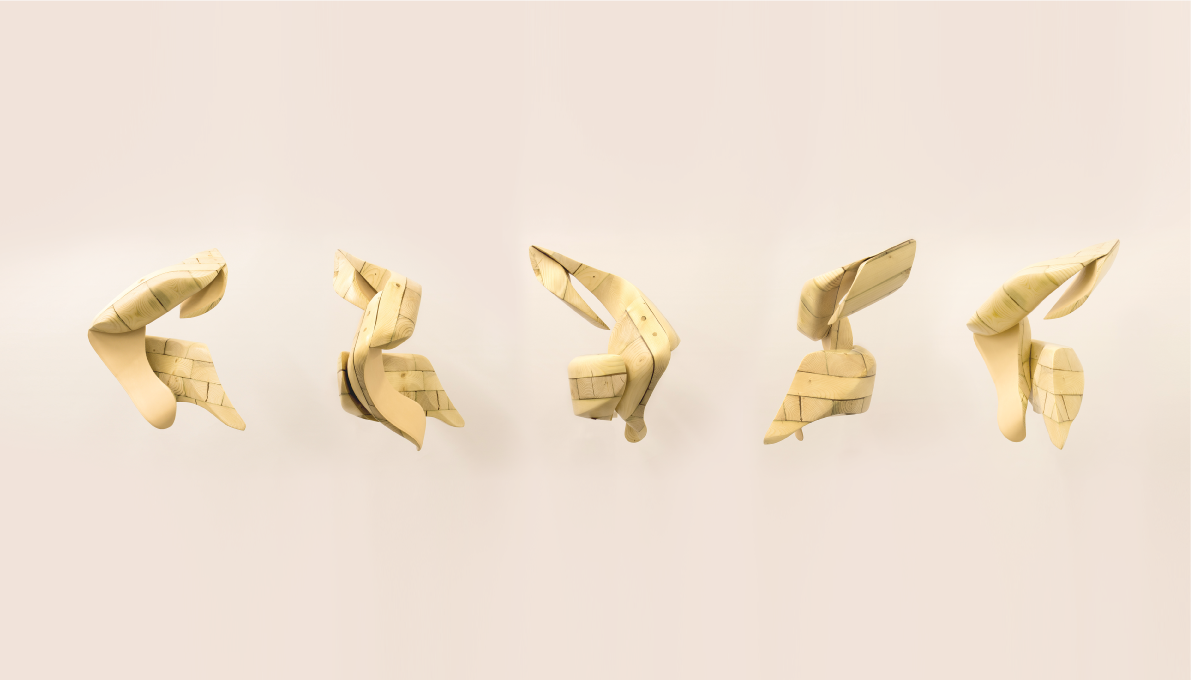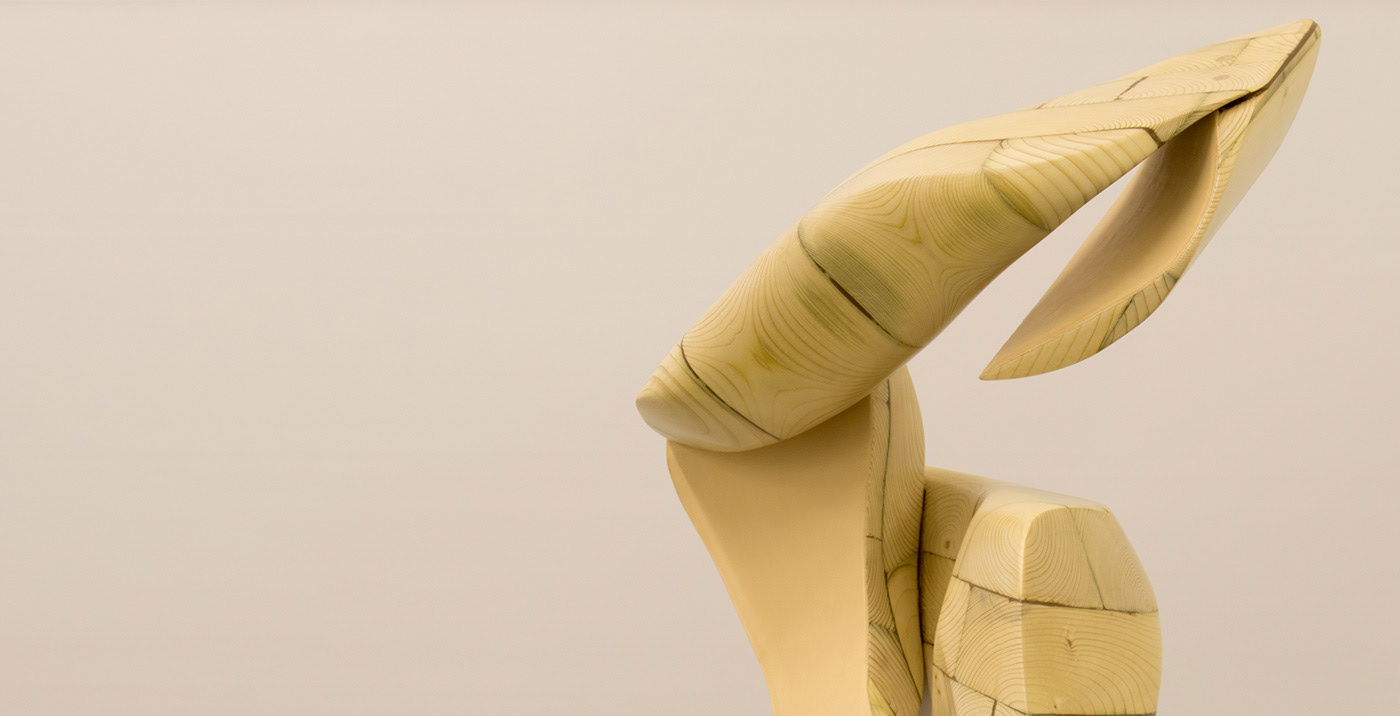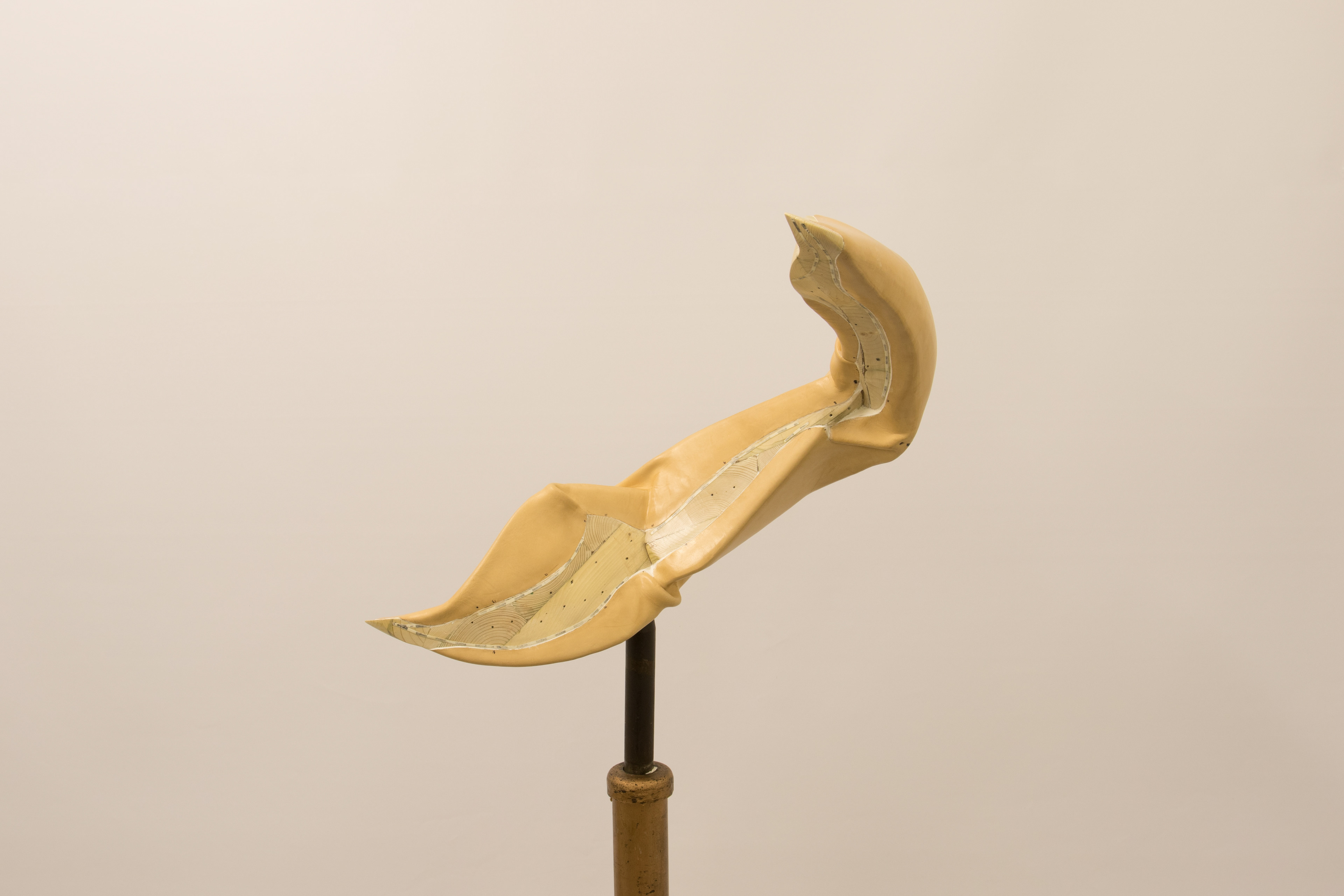 Different views / STAGE No.2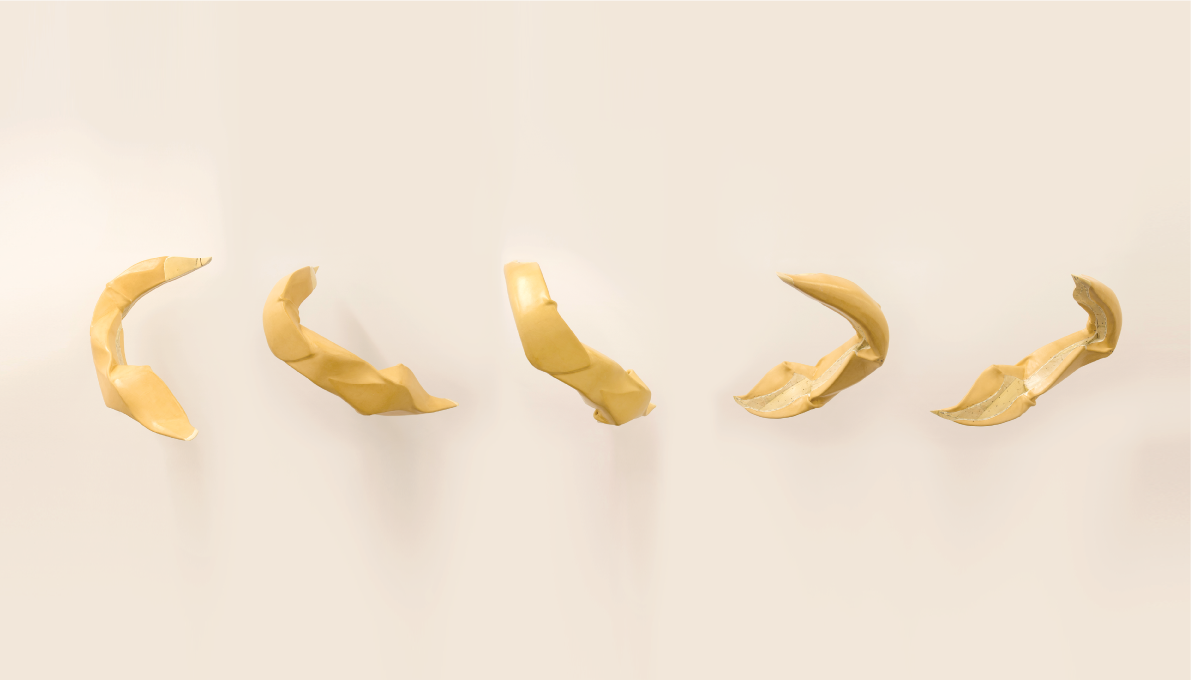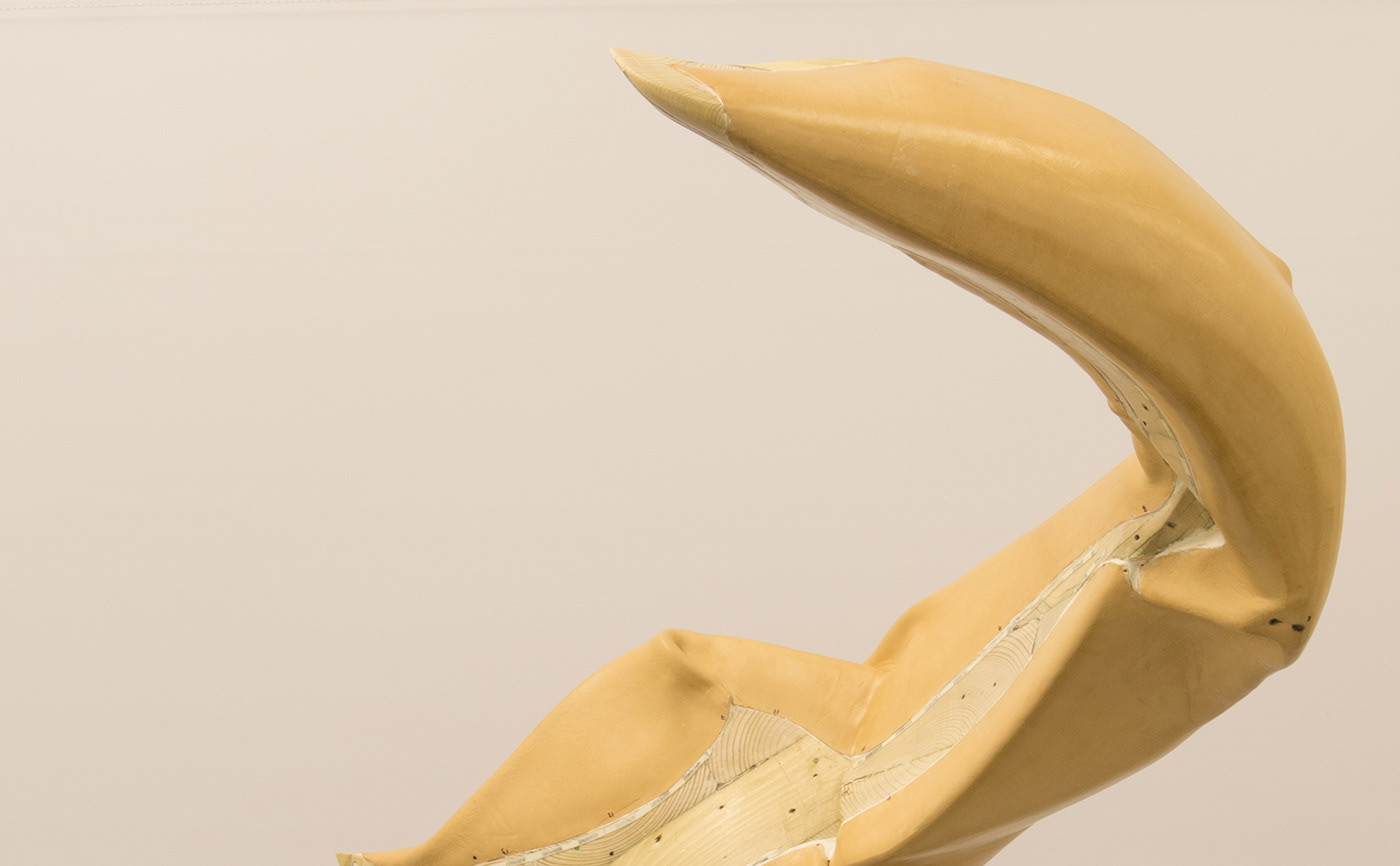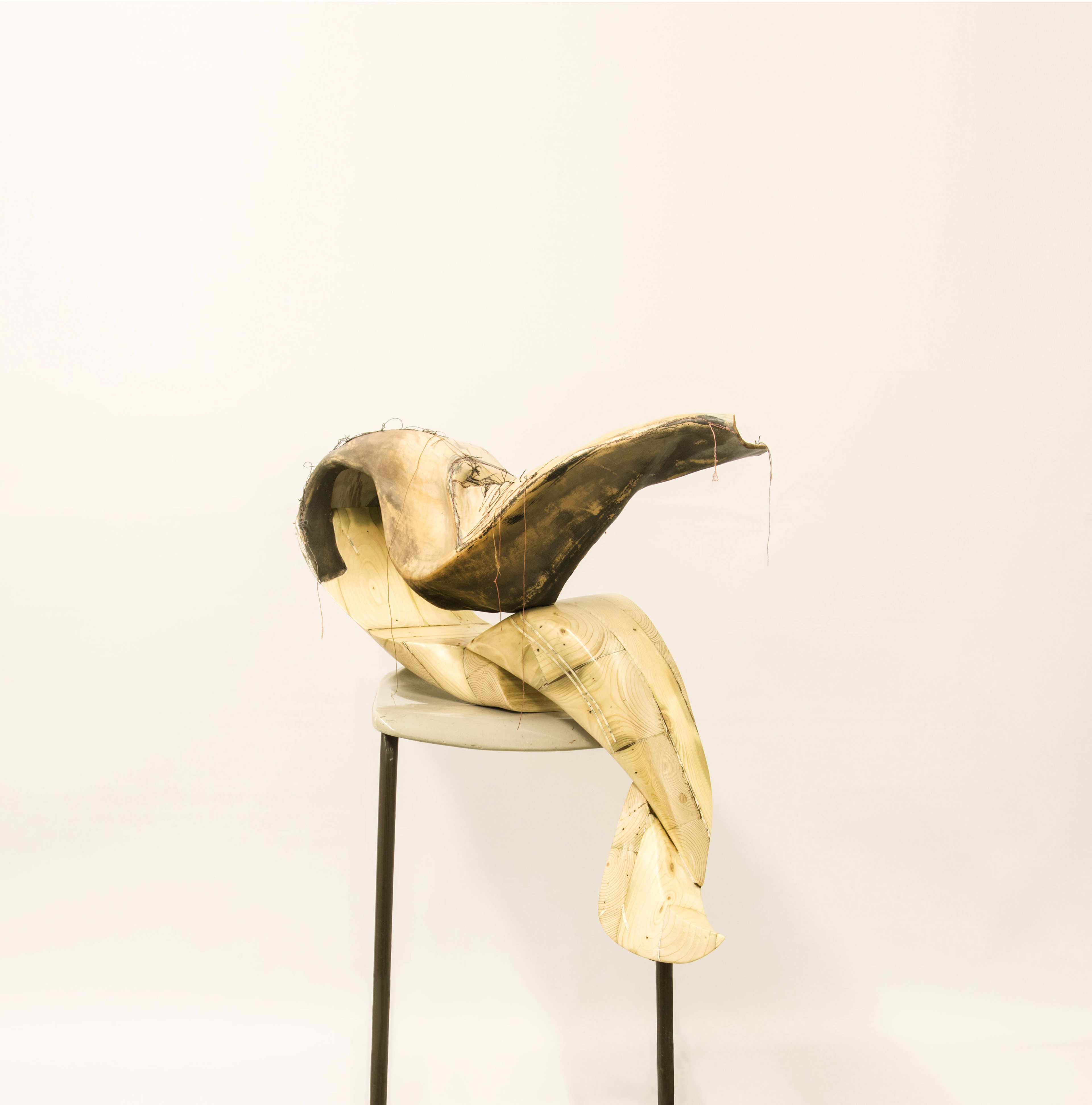 Different views / STAGE No.3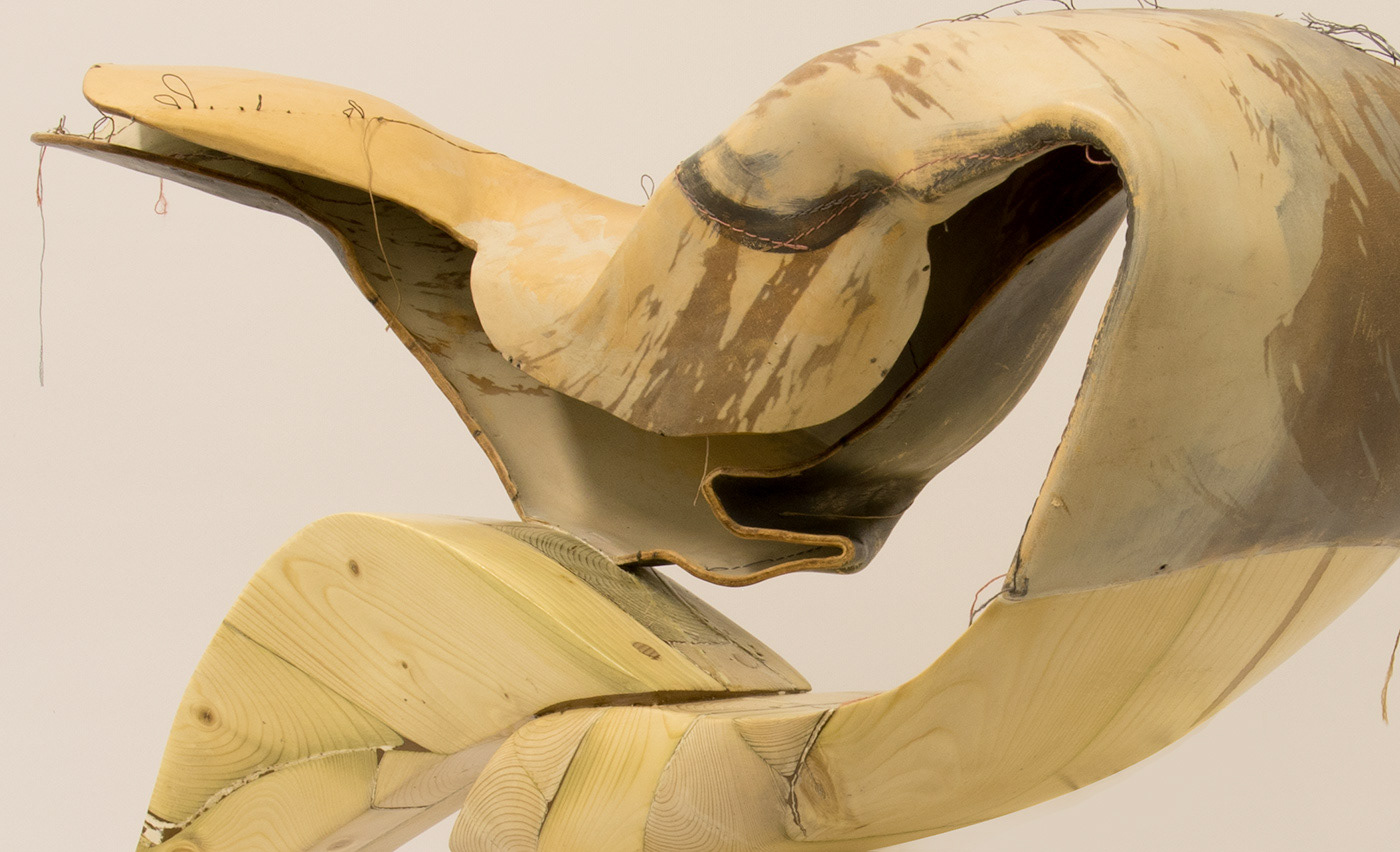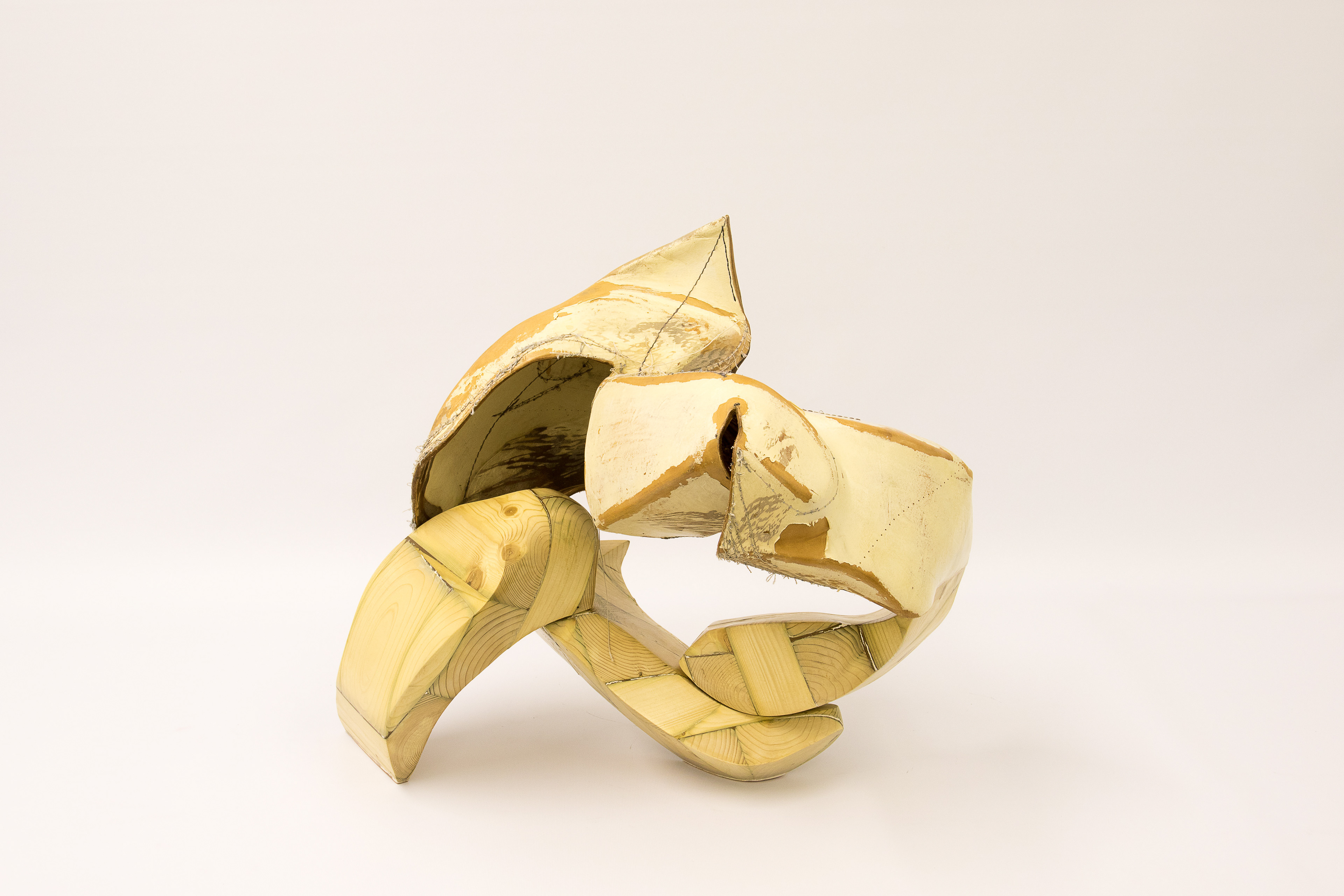 Different views / STAGE No.4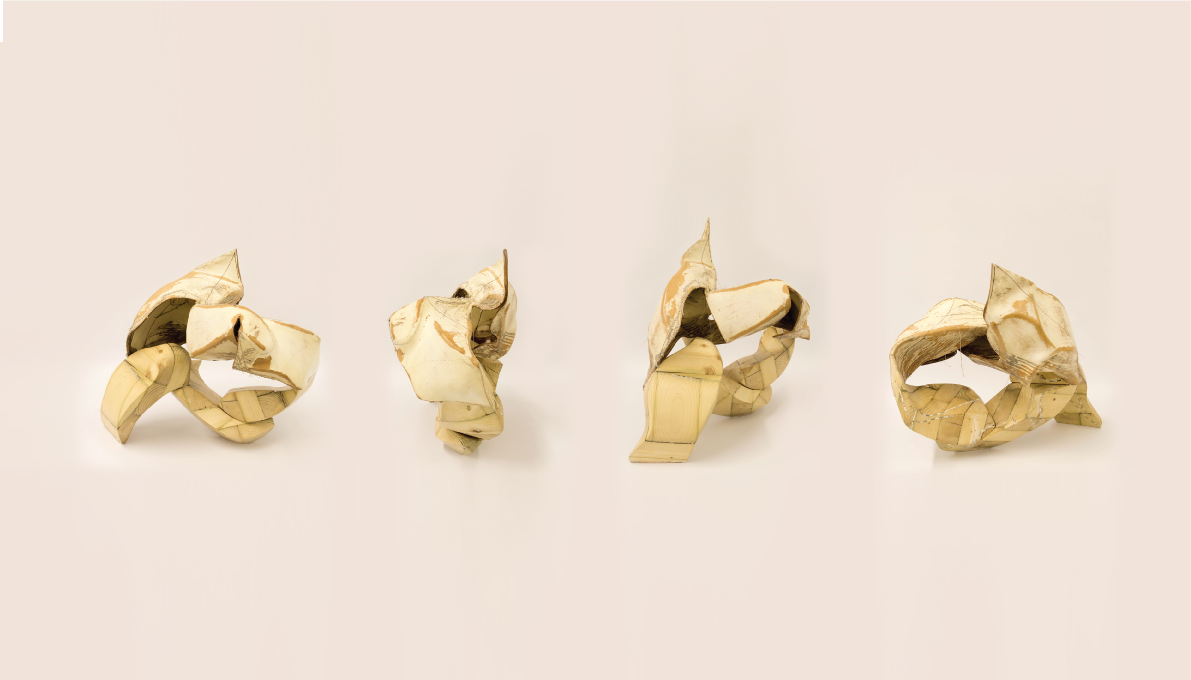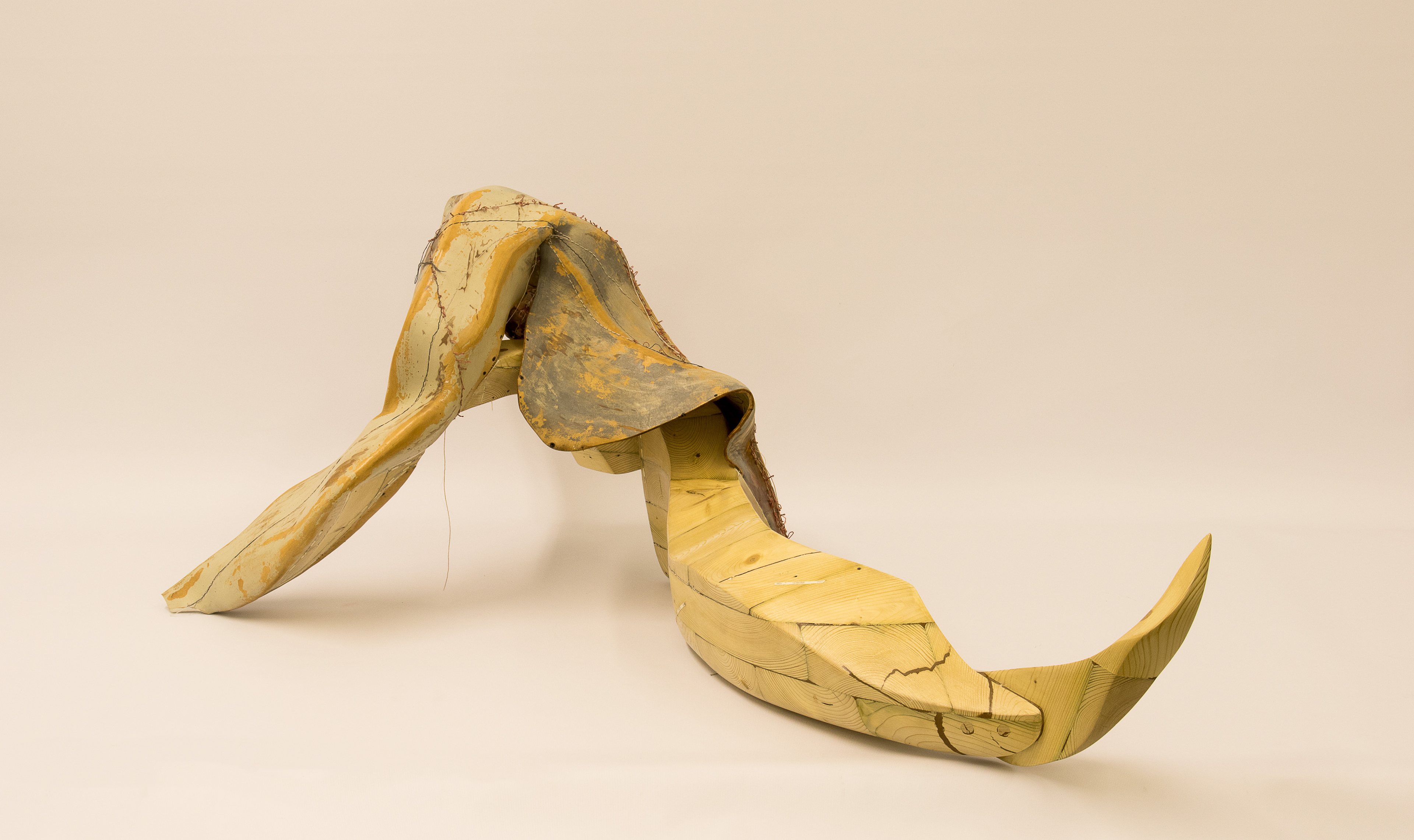 Different views / STAGE No.5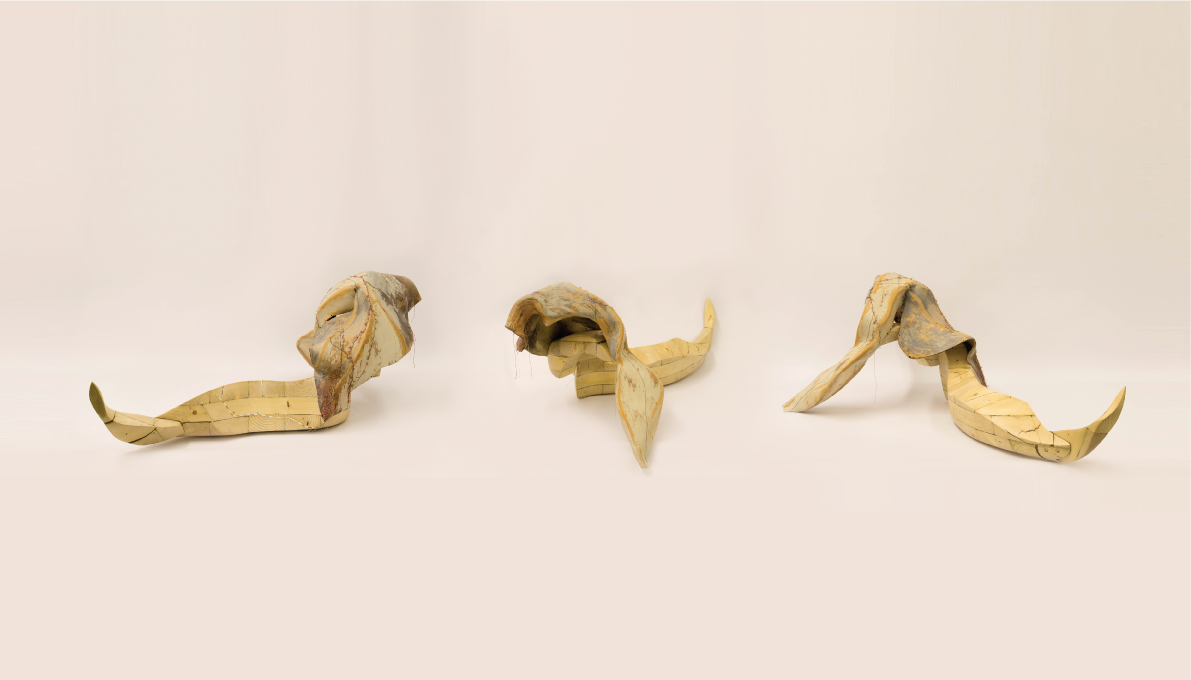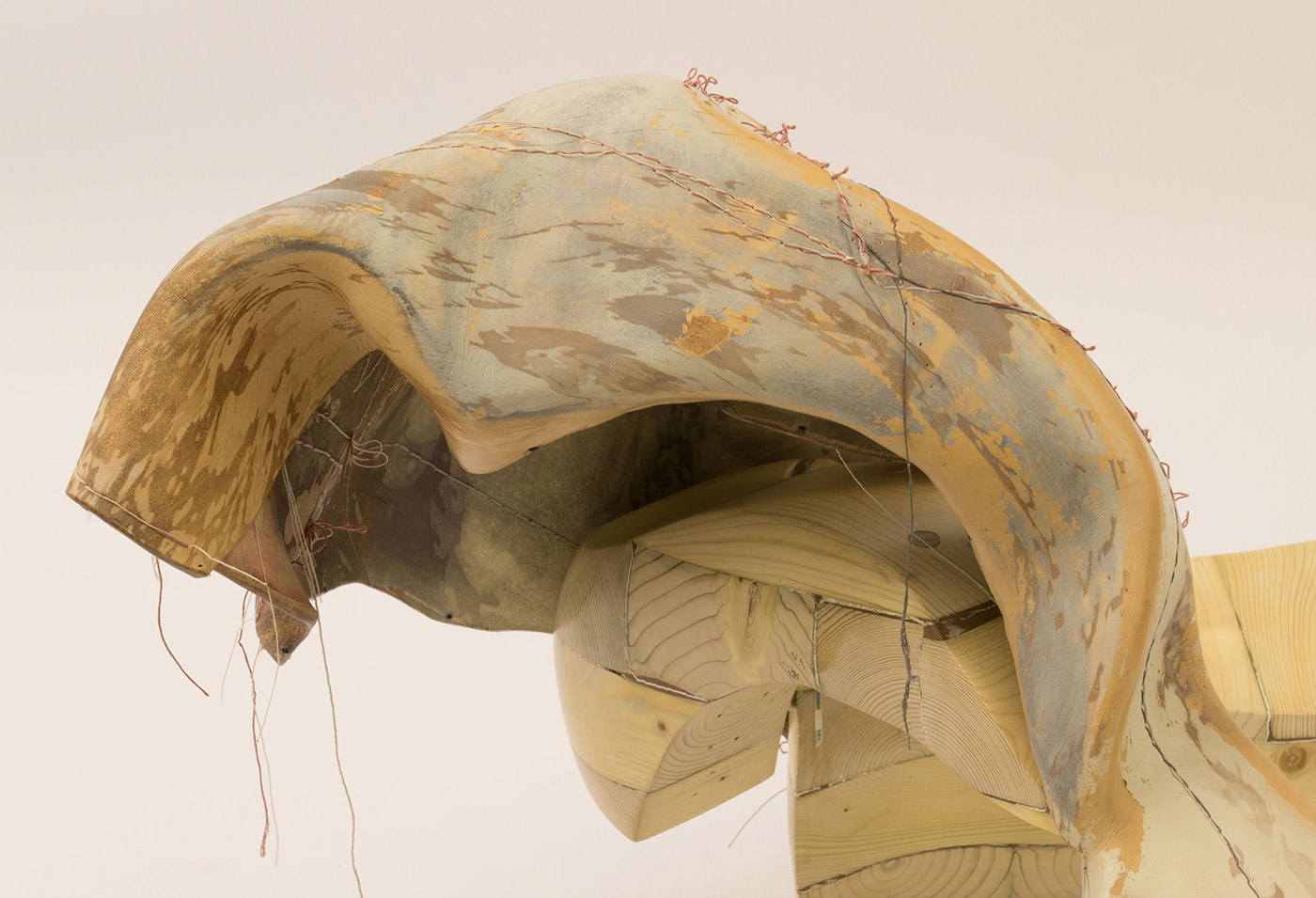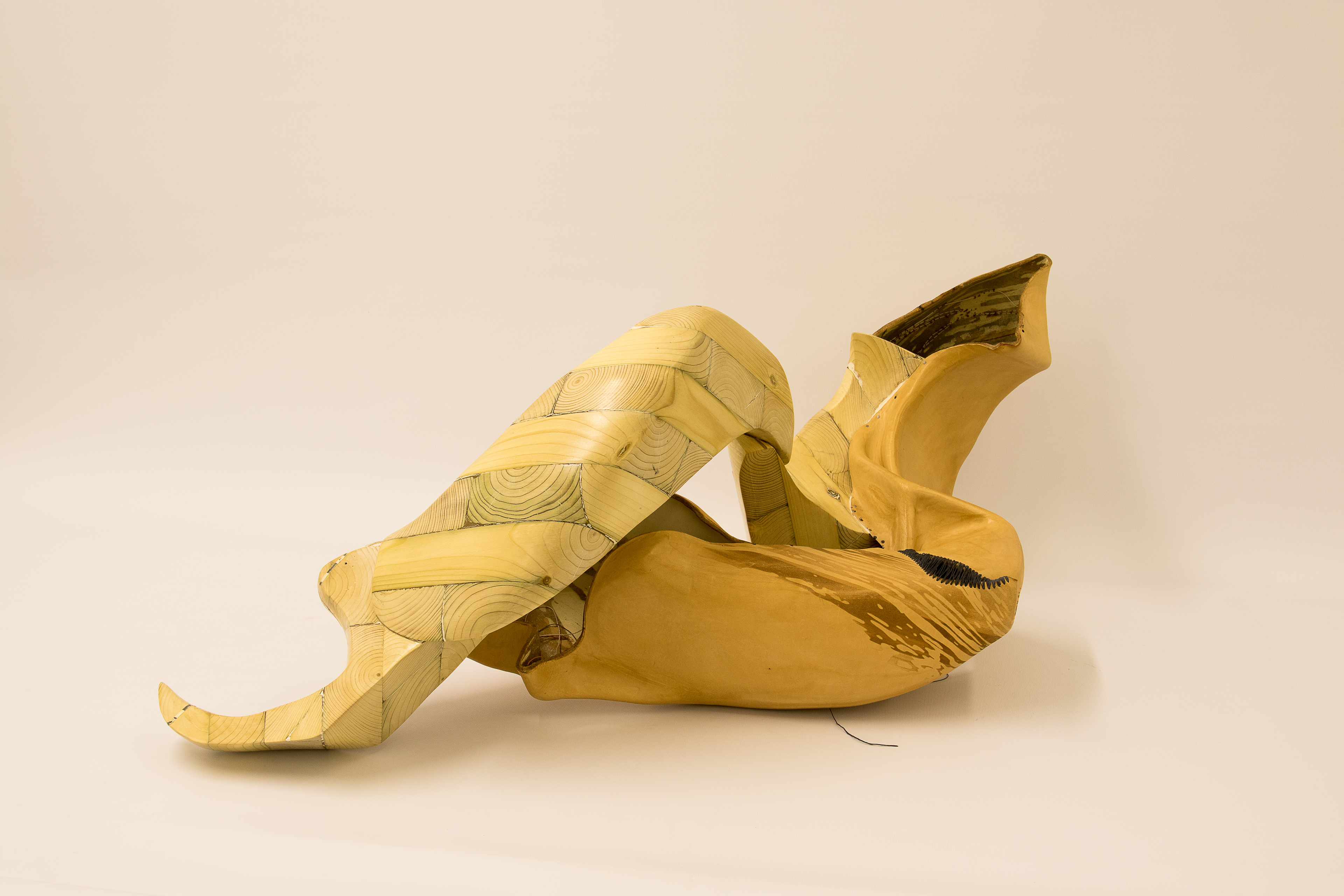 Different views / STAGE No.6